Bletchingley Golf Club extends a warm welcome to local, national and international visitors. As a family run club holding high standards on and off the course, seasoned golfers will truly enjoy the experience of playing this hidden gem.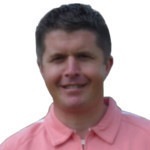 Steven Cookson - PGA Head Professional
I have significant experience in coaching all ages and standards, and I heartily believe that the key to good golf is keeping the game simple and fun. I like to use many of the new swing aids to promote the feel of a technically sound swing.
These aids include the latest in Video/Computer technology. Bletchingley Golf Club has always been very proactive in recruiting juniors and I organise regular coaching sessions for both junior members and visitors.
---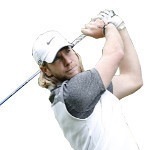 Ben Daniels - PGA Teaching Professional
Having started golf at a young age, coming from a family of golf enthusiasts, Ben enjoyed much success as a junior and at club and county level. In 2006 he accepted a scholarship to play college golf in Texas. It was a valuable experience and gave him access to some of the best coaches in the world. It was here that he developed an insatiable appetite for golf, which led him to turn professional. Ever since, he's continued to examine the game in-depth with a particular interest in the science be
---
Steve Furlonger - PGA Professional
---
Are you using the right putter?
Click here to view Ben Daniel's instruction on the best putter for your game… Read more.......