Reigate Osteopathic Clinic - now in Bletchingley - helping you play better golf for longer!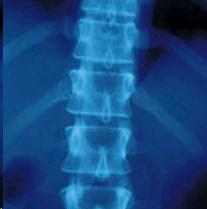 Reigate Osteopathic Clinic is the oldest established osteopathic clinic in the area providing safe, quality care to patients from Reigate, Redhill, the Surrey area and beyond for over fifty years. Originally founded in Reigate, the practice recently moved to Bletchingley village.
Osteopathy can help in a number of musculo-skeletal problems such as back and neck pain, hip, knee and shoulder pain and also sports injuries. Osteopaths are highly skilled in diagnosing and treating complaints as well as giving advice and exercises to help future issues occurring. We would happily work together with Steve Cookson at the club to analyse any golf related issues and hopefully get you free from any impediments to playing the golf that you want.

About us:

James Olorenshaw B.Sc. (Ost.)
James qualified from The British School of Osteopathy in 1992 and came to work in the practice soon after. He became the principal of the practice in 2005. He was a Senior Clinical Tutor and lecturer at The British School of Osteopathy for many years. He founded the Reigate and Redhill Osteopathic Group and therefore acts as a regional representative to the profession's governing body, the General Osteopathic Council. He has also recently been appointed through the government's Appointments Commission to sit on the council's Investigating Committee. Through undergraduate and postgraduate study he has developed techniques to apply to many different problems including sports injuries, chronic pain and jaw problems. He has also undergone postgraduate study in cranio-sacral osteopathy, offering a very gentle approach to suitable issues. James has a large degree of experience in sports related issues from the amateur to elite.

Tom Cornish B.Ost.

Tom graduated from the British School of Osteopathy after a 4 year degree course - Bachelor of Osteopathy - with distinction. He was also awarded the highly coveted Principal's Prize for Clinical Excellence and also the prestigious Technique Prize. Tom has a special interest in sports and fitness related injuries, having a firm background in high level and competitive sports, including tennis, football, basketball, cricket and golf.
The practice is open Monday to Saturday, 9am to 5.30pm except Wednesday and Saturday when we close at 12.30pm.
For appointments please call: 01883 740074. Private health insurance claims welcome.
Please find us at:
The Barn, The Old Butchers Shop, High Street, Bletchingley, Surrey. RH1 4PA.
www.reigateclinic.co.uk