Are you using the right putter?
Click here to view Ben Daniel's instruction on the best putter for your game… Read more.......
ProQuip Pro-Flex Merino Lined Sweater

view other products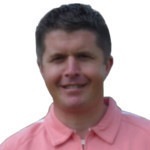 This lined jumper marries attractive styling with high functionality. It's Soft, 100% lined, and the Merino wool combines with ProQuip's pioneering water repellent finish to produce a garment of exceptional quality.
ProQuip's Merino Lined jumper is a standout product in the Pro-Flex range. This zip-necked garment delivers a classic look with a modern edge, together with innovative technologies that provide outstanding protection from the cold, wind and rain. Features and benefits of the ProQuip Merino Lined Jumper include:
100% lined, Merino wool jumper with ProQuip's water repellent finish, available in vivid blue/black, black/vivid blue and storm grey/black
Stylish finish with zip neck and Pro-Flex embroidery on right arm
Sizes S-XXL
High performance in a range of weathers - cold, wind and rain
Easy to look after - machine washable and tumble drier friendly. Ironing the garment improves its water repellency